If you ever wanted a sign to push you to say "yes" to newer, more unknown opportunities, digital nomad couple Pratik Gupta and Vita Aliya Gupta's journey is your sign to do that. 
A Mumbai-based photographer, Pratik has been working in the world of digital visual art and cinematography for more than 10 years. He's worked for notable organizations such as MTV, The National Geographic, Discovery, and other well-known names in the music and lifestyle industry. However, his career isn't all that defines him! Pratik is also an ardent traveler who took his first solo trip when he was just 18!
"Travel has been essential for me", says the enthusiastic photographer. His first trip was a month-long voyage through the wonders of Rajasthan. Jaipur, Udaipur, Pushkar – he explored it all.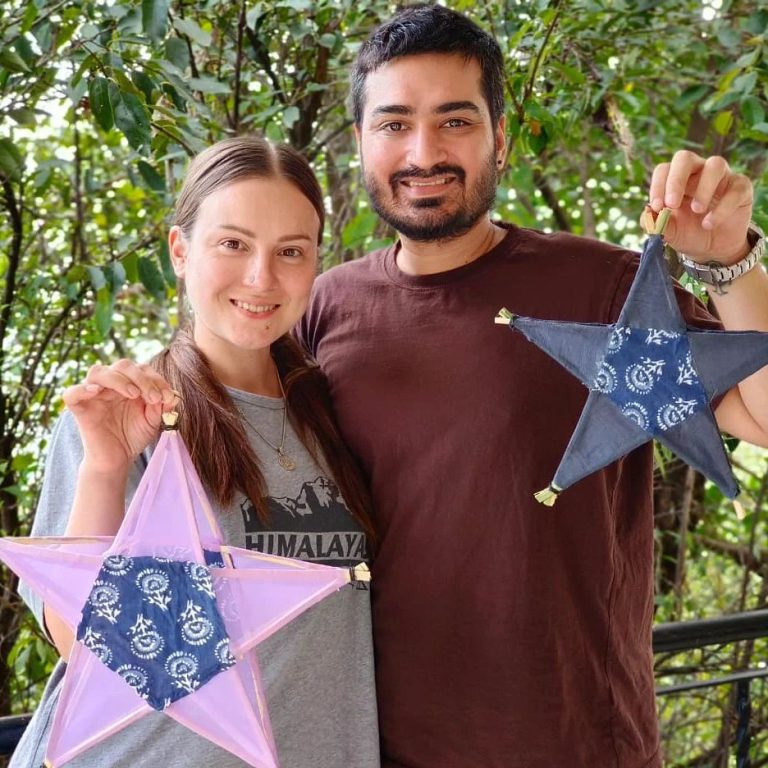 "In 2007, social media wasn't really a thing. So when you travel, you really disconnected from home. You were completely on your own."
That's when he also got his first camera and kickstarted his journey into the discovery of photography. Since then, he's moved around the world – for both work and recreation – through Nepal, Australia, Russia, South Africa and so on. While he is grateful that his work let him move around, what he really enjoys best is disconnecting from work and just free falling into liberating travel.
It is through his voyages that he met his wife, Vita. In 2014, during one of his frequent visits to Pushkar, he signed up for music lessons by the famed maestro Nathalal Solanki. Over drum-playing classes, they got talking and the rest is history. In 2015, Pratik moved back to Mumbai and Vita, to Russia. Vita is a trained violinist, pianist and vocalist. Her deep love for everything in India began with an Indian exhibition in Russia. It was her calling to take a flight to the country, and that's what she did. Someone who had never been outside Russia booked a one-way ticket to India. Since then she's been there about 10 times, a few times with her partner Pratik and a few all by herself. Today, she specialises in Bollywood music and performs all over Russia.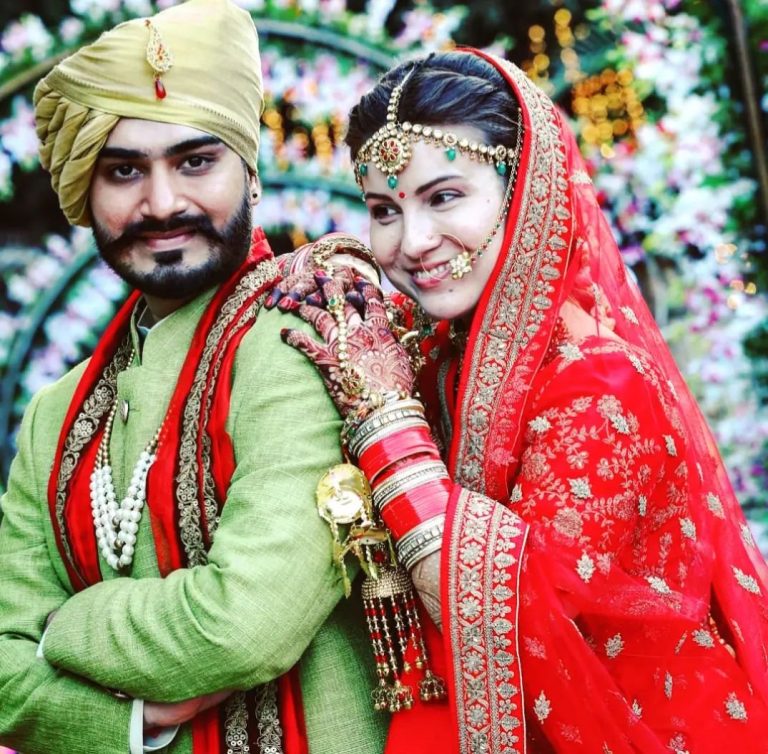 It's not impossible to be a digital nomad couple
The digital nomad couple made it through 3 years of a long-distance relationship and got married in 2018. After that, Pratik moved to Russia, stepping into a different culture that came with a different job industry.
These might be things that make you doubt your choices – restarting, figuring it all out from scratch and making it work as a digital nomad couple. However, Pratik did not budge. His persistence is what led him to his first remote job in the field of trading. While it wasn't entirely compatible with him, Pratik's experience working remotely pushed him to seek only that.
Today, Pratik works remotely from Russia and travels when his heart desires. Vita is a talented singer and musician whose art has been around the world with her. They often travel together, being on the road for a few months at a stretch.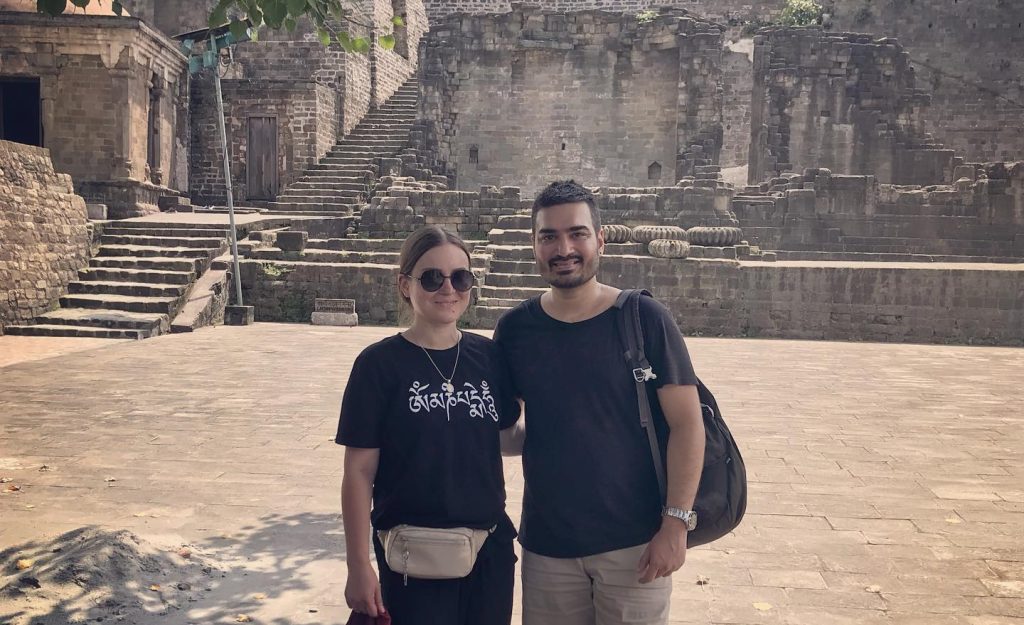 "Dharamkot wasn't on our list as a digital nomad couple in India, but with NomadGao, the village has become a core part of our lives. We have made so many friends and memories here that we will take back with us. It is a wonderful coliving and coworking space in India.
With remote work, you get to live the kind of lifestyle you want. We love travelling, connecting with people, learning the culture and the digital nomad lifestyle allows us that."
However, mastering remote work is no mean feat. Pratik believes that his organization's working hours help him achieve work-life balance. 
"If your workday ends at 7:30 pm, it will end at that time. You could make a commitment for the next minute and still be able to live up to it."
There is a voice in our head that wants us to say yes to new things. However, as a digital nomad couple in India, you might not always be encouraged to listen to it out of fear or concern. Pratik's story is your reminder to take that leap – into love and into remote work.