Remote work burnout is your next flight neighbour that can creep in without you realising. It might come as a surprise that a lifestyle that allows so much freedom could also affect mental health. However, the bottomline in most stress-related conditions is the lack of boundary setting which can be worse when you have to do all the work. That's why even during the COVID-19 lockdowns, people working from home experienced burnout.
Burnout happens without you realising that it's happening. Your sleep schedule goes off or you get annoyed faster, your appetite's affected and you start wondering why you're doing what you're doing. What's more? It can happen to people who love their work. 
What causes remote work burnout?
Different articles on the internet give you many reasons about what causes remote work burnout. However, it all boils down to one thing – lack of boundaries.
One expects the people around them to not expect too much of you, but that's human nature. The only that can stop you from taking on too much work, and feeling overwhelmed, stressed and anxious is drawing thick lines between different parts of your life.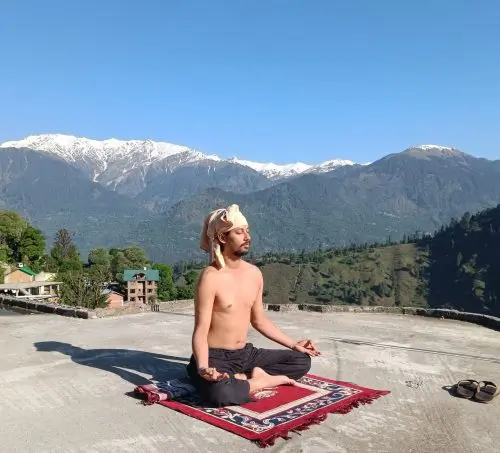 1. Not setting boundaries in your professional life
Not telling your remote team, clients, employees or co-founders what your work hours are. Just because you're working remotely, does not mean you work as an when need be. The primary cause for stress and burnout during COVID-19 work-from home phase was the smudged work hours. If you are at work, you know you have to log out at say, 6 PM. But when you are at home and have nothing else to do, you stretch it to 7 or 8 PM. Sometimes, you start work late, so you continue late and that's a never-ending cycle. But what happens when you go back to normal life, or you have a family member who is sick? How does that fit into your irregular schedule? When you try to step on too many stones at the same time, it can trigger anxiety, stress and lead to burnout.
2. Lack of planning and time-management
Not planning your life better. Drawing boundaries is the start to improving the quality of life and preventing remote work burnout. However, it's nothing without effective planning and time management. For example, you can say "Wednesdays are me time, so I won't go out. Or, Friday was too hectic so I won't be able to make time to meet my parents." While this is important, making time for the other parts of your life is just as important.
Make time to meet your partner/spouse, hang out with your children, plan an outing with your parents or siblings and hang out with your friends. Actively choose to participate in networking events, travel and try new things. Remote work allows you flexibility to be where you want and use your time the way you seem fit. Plan it well.
3. Stepping on too many stones
Taking too much on your plate. We know life is short and remote work makes it possible to dream big. However, make sure you get the hang of one thing before moving on to the next. For example, if you're not one to travel often, try travelling on vacation days before taking a workation.
Symptoms of Remote Work Burnout

Here are 7 symptoms that might prove that you are experiencing remote work burnout:
This is one of the easiest indicators of having too much work on your plate. While feeling like your work is crawling into your dreams once in a while is okay and reflects your excitement, it cannot be a constant feeling. If you feel like you cannot ever really mentally 'log out' and have to always be on your toes for emails, updates, starting new tasks and so on, it can weigh down on your mental health. Relaxation acts as a catalyst for efficiency and is non-negotiable no matter how you choose to work. Some common jobs that could enable this state are those of healthcare professionals, social media managers/content strategists and even therapists/psychiatrists to some extent. Your relaxation could be affected because you have taken too much on your plate and can never make enough time to get tasks done.
2. Experiencing physical symptoms of fatigue
The human body is a great way to understand mental exhaustion through the many physical symptoms it throws your way. Excessive hair fall, irregular appetite, lack of  sleep/restlessness, irregular/missed periods, and an overall feeling of weakness are some primary indicators. Psychological symptoms are almost always manifested into physical symptoms; keeping an eye out for the little things can go a long way in keeping you away from burnout.
3. Experiencing mental symptoms of burnout
Overworking can lead to stress and consequent stress-related symptoms such as mood swings, brain fog, insomnia and even a lowered libido. If you are unable to get intimate because you are always too tired, distracted by work, stressed, moody and restless, it could be a sign that it's time to take a step back. Deteriorating mental health and constant feelings of sadness, loss of interest, agitation, and frustration can be direct consequences of overworking.
4. Change in quality of your work
If you are someone who likes what they do and can proudly claim that they can do it well, then this one's for you. A reduction in the quality of your work is a direct sign of being overworked and grey cells drained of their creative juices. Moreover, when you are tired you are more prone to making mistakes that could have been easily avoided. Not just that, exhaustion could make you take longer to do a task that you could have easily accomplished if you were rested. Microsoft switched to a 4-day workweek which showed a 40% boost in productivity. Work smart, not hard innit?
5. You're working long hours
In 1930, John Keyes predicted that in the next 100 years, people will be logging in 15-hour workweeks. Until that becomes a reality, you should not settle for anything more than working for 40 hours per week. The Sunday Scaries was a term coined to reflect the feeling of dread that accompanied the end of a weekend. This could be caused either by the never-ending workweek, your job description or your pay. A workweek that stretches into your weekend can be disastrous for your mental health and can lead to burnout.
6. You never get time any personal time
Everyone has those exciting assignments that turn up once in a blue moon and take up all your time. While that can be a good indicator of job satisfaction, work that never lets you catch up is a big no. Family and friends are important and a good time with your loved ones can really help you relax and destress. Moreover, being unable to attend to friends and family can really cause guilt and anxiety to pile up, leading to more mental exhaustion. Lastly, you should always have time just to spend by yourself doing (or not doing) things you love. Your work shouldn't take a toll on your interpersonal relationships as they are just as integral for a well-balanced life.
7. You're doing more than your job description
Once you are lost in the maze of an organisation, it is easy to blur lines around job descriptions. If you are doing more than what you were promised to be paid for, it's time to ask why. It is very easy to take on the workload from other departments under the pretext of getting a promotion. However, it is important to identify your own limits and know where to draw the line. If you were expected to handle digital marketing and today you are somehow doing that and meddling in offline sales, then you need to take a step back. Most organisations thrive on employees who do more than they were expected to for the same pay. Learn to say no, because your mental health precedes that potential raise you may or may not get.
The final verdict on remote work burnout
Are you feeling mentally exhausted? Are you not able to give your loved ones time anymore? Is it really worth the sacrifices? Questions like these can help you understand how to mitigate the crisis of being overworked.
The consequences of overworking can take a massive toll on your life. The prolonged state of stress and anxiety can eventually lead to burnout – a state of mental, physical and emotional exhaustion. Making small changes to prevent overworking can go a long way in preventing burnout recovery that can take years. The pandemic aired so much of the current work culture's dirty laundry, which eventually turned into the Great Resignation. It's time mental health, peace, satisfaction, contentment and periodic disengagement from work are prioritised as well.